In looking at the foundation of this question "Where oh where do I start in determining what is most important to me when determining my why?",
begin with intention.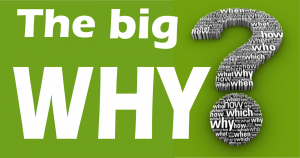 Intentions address the following questions:

Why are we doing what we are doing?

What do we hope to achieve?

What purpose are we fulfilling?
A clear intention focuses our energies and makes it easy for us to discern which of the choices we encounter are on track for what we want to achieve, and which ones are not.
Still need help with you why? Here are some questions you can ask to get you dialed in to what is most important to you. Discover your foundation of truth.
What will you have?

Where will you live? With whom?

What kind of house, cars and possessions will you have?

What specific dollar amount will you earn?

What will every aspect of your life look like?

What will you do?

What hobbies will you pursue?

Will you travel? If so, where, and how often?

How will your ideal day look like…feel like?

Who will you be? What qualities will you be known for?

What impact will you have on others and the world?

Who/what will you contribute to, and how?

What legacy will you leave behind? For the world? For your family?

If all of your finances and day-to-day challenges were handled, what would you

Do?
You need to find you compelling why and then put some urgency behind it. Find your
compelling WHY that will inspire you and get you into immediate and consistent action.
Your compelling why must have a deadline. Create your own deadline, for example:
On [x months from today] I will have achieved the rank of _____________.
On [x months from today] I will had __________ or more people in my organization.
The difference between where you are now and where you can be is simply a matter of small choices that you make on a daily basis. Your compelling why will give you the leverage and motivation to continue to move forward.
Failure Is Not an Option
Successful distributors share one trait in common: the burning desire to be successful. Race, sex, education, appearance, location and financial position do not matter.  Everyone has his or her own reason for wanting success; you need to determine what yours is, and remind yourself of that every single day. Remember that this business is a marathon, not a sprint.
Did this blog help you? If so, it would mean a lot to me if you would share it with others!!! And, share your comments below!
Much Success!
Have an outstanding day!!
Sara